As the middle of March hits, if you're like me, you're kind of drowning. March and April are crazy busy months in education, especially special education. Many districts, like mine, conduct Annual Reviews of every special education student's Individualized Education Plan (IEP) in March, so there's constant questioning, checking, fire-putting-out, and meeting related to that. Also, early spring is when the final push to get children evaluated before the end of the year begins. This "In Like a Lion, Out Like a Lamb" and "April Showers Bring May Flowers" junk needs to go out the window. "In Like a Lion, Out Like a Strung Out Wildebeast" and "April Evals Bring Crazy, Exhausted School Psychs" perhaps!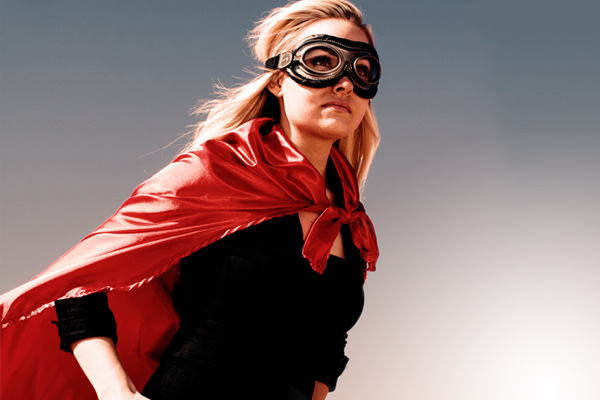 I think the most important thing to remember when facing the uphill battle of spring evaluation season is this:
you are one person
. It is possible that you may not be able to meet timelines and deadlines for every evaluation. If this were to happen, it only means that you are not a super human (although you will always be a Super Psychologist), and it tells your district that they are understaffed for the demand. Seriously communicate the difficulties you're facing with your workload to your supervisors, other psychologists, and the superintendent, and stress that you may not be meeting compliance despite working your best to do so (they wanted to be cited less than you do!).
Take it one evaluation, one report, and one meeting at a time. Manage your time, get organized, and make things as streamlined as possible. Collaborate with other psychologists and professionals in your building or district. Be honest with people who try to draw you into other duties and responsibilities during the school day (lunch duty? I think not). Try your best to "leave work at work" and don't stay up til all hours writing reports and IEPs--it's not healthy and you won't be at your best pumping things out in mass quantities. Communicate with teachers and administrators who are making the referrals to see if something else may be more appropriate than a special education referral (i.e. RTI, counseling, mentoring, wraparound services, etc). And remember,
you are one person.
You will likely be feeling all kinds of crazy stress, pressure, and general insanity. That's okay, and it comes with the territory any month of the year. Take care of yourself, first and foremost. You will not be an effective school psychologist to your students if you're totally burnt out. Check out some of my posts on
stress management
for suggestions on how to keep the crazy down.
Don't forget to check out and "Like" my Facebook page!